Developer Quote: "Ever open up the Windows Add/Remove Programs app and are just utterly overwhelmed? Well, don't worry, we are here to help. Quickly locate and remove unwanted programs including adware, toolbars, bloatware, crapware and other junk."
Whether you got a new PC for Christmas or have the same one you've had for a million years, there's cleanup to do. New PCs come with tons of crapware, and old PCs acquire a ton of crap. So get cleaning with this free and simple utility! What are you waiting for? Get cleaning!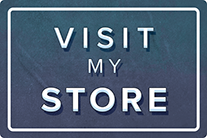 Follow me on Twitter. Please subscribe to our news feed. Or get regular updates by Email. Contact us for advertising inquiries.