Dress up your phone with a gorgeous new lockscreen app! You wouldn't go out wearing a ratty T-shirt and stained sweatpants, so why let your phone do the equivalent with the boring stock lockscreen?
And while you're at it, don't stop with gorgeous software! Check out our
Cool Mobile Accessories
at
shopCMA.storenvy.com
! We have the most beautiful cases for your iPhone and Android devices that you'll find anywhere!
Developer Quote: Decorate your phone's home screen the way you want! Fantastic, high-quality themes are all FREE!"
Features:
1) The world's most beautiful themes
- Offers unique themes, including beautiful and natural basic themes, simple, elegant, cute, pretty, and dazzling themes, as well as iOS style themes.
- Themes that can be used to decorate your phone just the way you want to, are offered in Google Play Store, and can also be easily accessed through the 'Theme Shop', located in the Dodol Locker screen.
2) Decorate themes, just the way you want to!
- Add your photos to the colorful wallpapers the themes provide, replace button-type themes with your frequently used apps, erase battery status and dates… Change the themes to meet your needs!
- Decorate themes can be accessed easily through the Dodol Locker screen. Continuous improvements will be made to the service to provide users with more freedom to decorate!
3) Lock with patterns/passwords, and use with ease!
- Offers powerful security features (Pattern and PIN numbers).
- Can be used easily from the Dodol Locker security setting menu and is activated naturally.
4) Dodol Locker never stops!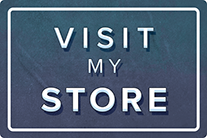 Follow me on Twitter. Please subscribe to our news feed. Or get regular updates by Email. Contact us for advertising inquiries.