Developer Quote: "Cover is a smart lock screen that gives you the right apps at the right time."
It's simple in concept, flawless in execution, and as useful an app as you'll ever find.
Features:
1) The right apps at the right time: whether you're at home, work or in your car, Cover learns which apps you use and puts them at your fingertips.
2) Peek: quickly see what's new and launch apps with a swipe.
3) Switch between apps: jump directly between apps, skipping the steps in between with Cover's app tray.
4) Smart settings: set different ringer volumes and wallpapers for each place: home, work, car and out.
Don't be a fashion repeater! Dress up your phone every day! Get the most beautiful phone cases from our store today!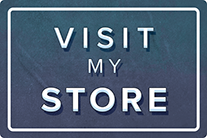 Follow me on Twitter. Please subscribe to our news feed. Or get regular updates by Email. Contact us for advertising inquiries.