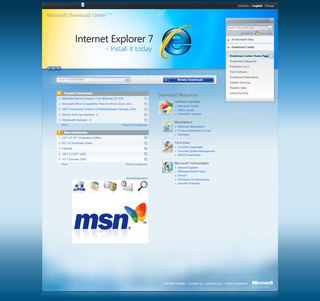 Preeeezenting, the new Microsoft Download Center! This preview version has a more convenient layout than the current one and requires Silverlight (which you ought to have anyway).
Microsoft Download Center Beta
Barry's Best Computer Tips is updated often; the easiest way to get your regular dose is by subscribing to our news feed. Stay on top of all our updates by subscribing now via RSS or Email.