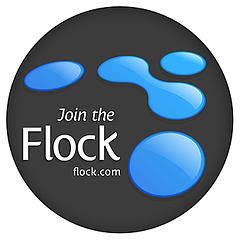 I will not tell a lie: I love Flock. I have been a Flock fan for many moons, but it is just now being noticed by the public at large. If you have been a bit leery of trying a new browser, simply because of the learning curve you anticipate, leer no longer.
Because Webware has posted an wonderfully concise yet super-helpful article that will help you get going with one of the best browsers out there. You owe it to yourself, blah blah blah. Just check it out.
A Newbie's Guide to Flock
Barry's Best Computer Tips is updated often; the easiest way to get your regular dose is by subscribing to our news feed. Stay on top of all our updates by subscribing now via RSS or Email.