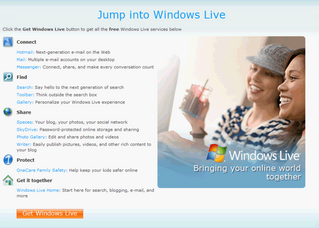 Windows has released its Live Services Suite installer. With it, you can select and install any or all of its suite of online services. It works with XP and Vista.
Windows Live Services Suite
Barry's Best Computer Tips is updated often; the easiest way to get your regular dose is by subscribing to our news feed. Stay on top of all our updates by subscribing now via RSS or Email.