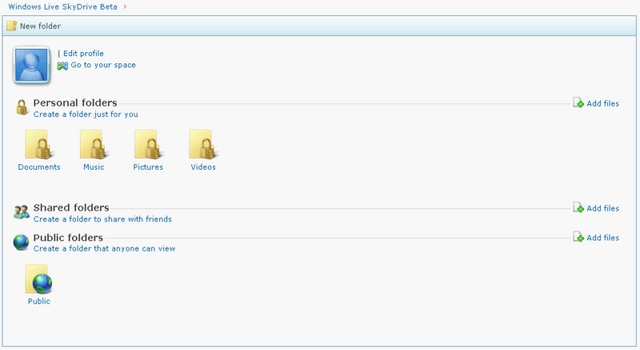 The inventor of the web (not Al Gore) envisioned a world where data could be accessed seamlessly by any computer, no matter where that data resided. There would be no sense of having gone from your own local drive to a server anywhere in the world. All that information would be available to you with a minimum of fuss.
It hasn't worked out quite that way, but it's getting there. Windows Live SkyDrive, the newly minted name for Windows Live Folders, gives you 0.5GB of free storage for the files you want to share with the world (or just your trusted colleagues). It has a nice look and feel, although some folks prefer the old version. Sigh. There's always someone with a gripe.
Windows Live SkyDrive
Barry's Best Computer Tips is updated several times every day; the easiest way to get your daily dose is by subscribing to our news feed. Stay on top of all our updates by subscribing now via RSS or Email.