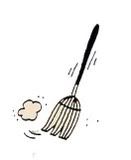 Couple of days ago I showed you
how to clean up
and reorder your Firefox context menu. Today, you can use FileMenu Tools to do the same thing to Windows Explorer.
Right-click anywhere on your desktop and take a look at the context menu that pops up. Does it have so many items that you have to search for the one you need? Does it have items that you
never ever ever
use? Do you want to do something about it?
PCWorld's
Steve Bass
points us to a fix for this annoyance called FileMenu Tools.
FileMenu Tools
Barry's Best Computer Tips is updated several times every day; the easiest way to get your daily dose is by subscribing to our news feed. Stay on top of all our updates by subscribing now via RSS or Email.