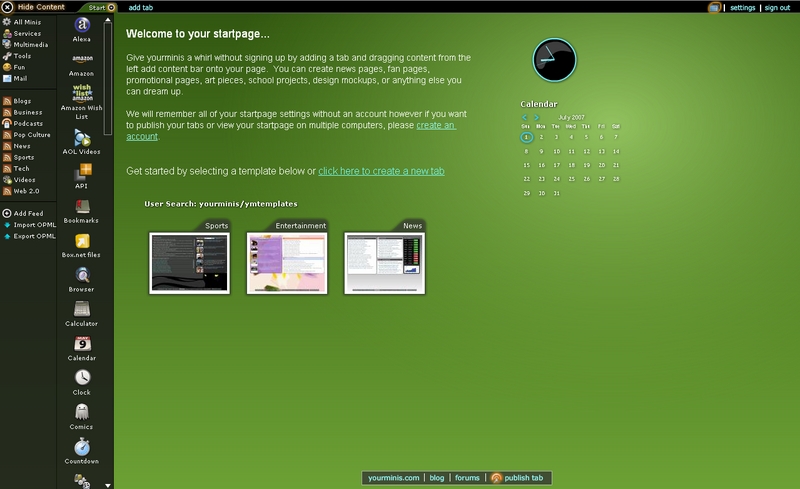 I love to try stuff that looks interesting. Lucky for you. Here is another contender in the startpage wars. It is called yourminis, and according to
Mashable
, yourminis is:
On the cutting edge of web technology; yourminis really does pull out all the stops with there unique interface, customization, and just all around coolness. The main attraction to yourminis is that it provides you with almost a virtual desktop to organize your information. Even if you do not use yourminis, it would is an interesting way to check out what web sites of the future might look like. It is, however, heavily Flash-based: not everyone is enamored by that fact.
I signed up very easily and am enjoying the process of building a startpage I can be proud of. If you like, check it out at
yourminis
Barry's Best Computer Tips is updated several times every day; the easiest way to get your daily dose is by subscribing to our news feed. Stay on top of all our updates by subscribing now via RSS or Email.