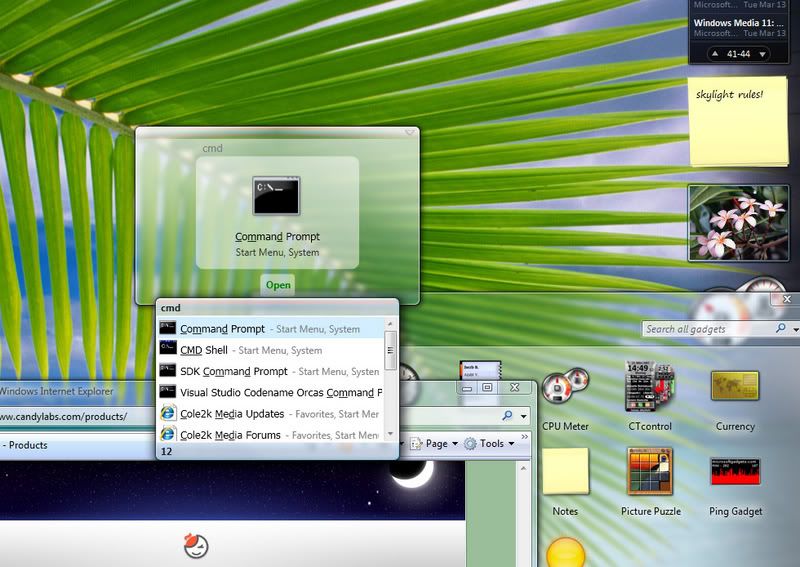 Quicksilver is a Mac app launcher that Mac users swear by. For boosting productivity it has few competitors. Now you can have it on your Windows machine via Skylight. According to
Lifehacker
it looks like the most promising Quicksilver-for-Windows app to date.
Skylight is a newly developed launcher and automation tool. Sleek yet functional, simple yet powerful, transparent yet universal. Boasting advanced habit learning and matching algorithms, infinite plug-in extensibility and the general smarts equivalent of a rat, it is purpose built to make your computing life easier.
Skylight
Barry's Best Computer Tips is updated several times every day; the easiest way to get your daily dose is by subscribing to our news feed. Stay on top of all our updates by subscribing now via RSS or Email.