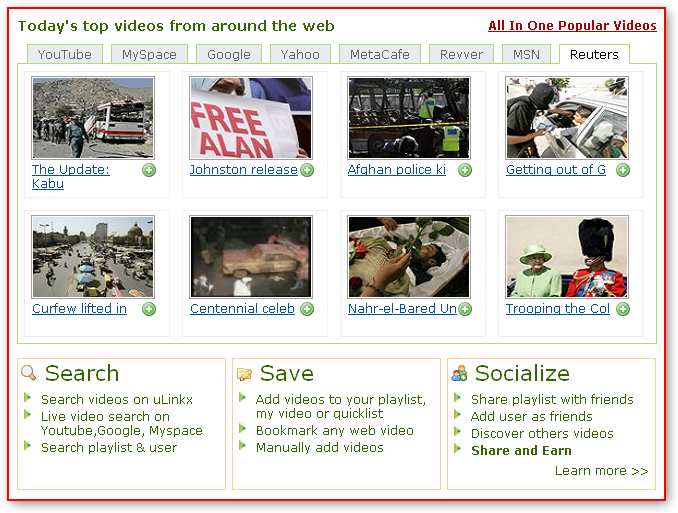 Tired of searching for videos one site at a time? Now you can search across multiple sites like YouTube, MySpace, Google, Yahoo, MetaCafe and more!
Of course you can do more than search at uLinkx. You can save your favorite videos, too. Not only that, you can also socialize. And best of all, you can earn money as people view your playlists. What more could anyone ask for?
uLinks
Via Lifehacker


Barry's Best Computer Tips is updated several times every day; the easiest way to get your daily dose is by subscribing to our news feed. Stay on top of all our updates by subscribing now via RSS or Email.