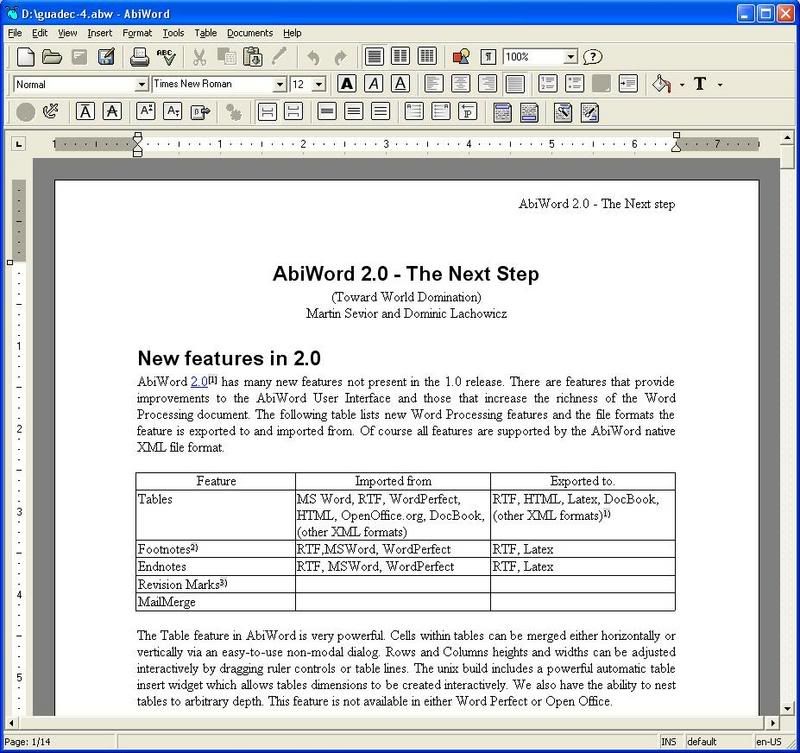 If you are a bit leery about shelling out big bucks for MS Word or another commercial word processor, you might be glad you gave AbiWord a try.
Besides the cute name and the powerful features, AbiWord boasts interoperability between OSs.
AbiWord is unique among word processors in its drive to become a fully cross-platform word processor. Our source code is carefully written so that AbiWord will run on virtually any operating system with a minimum of time spent on porting. This combined with our support for internationalization (the ability to run AbiWord in many languages) gives AbiWord a massive potential user-base.
Go ahead. You know you want to.
AbiWord
Barry's Best Computer Tips is updated several times every day; the easiest way to get your daily dose is by subscribing to our news feed. Stay on top of all our updates by subscribing now via RSS or Email.