A download-free (that's no download, not a free download) version of Yahoo Messenger is not available from Yahoo. If you're a fan of Yahoo Messenger, you'll love the new web-based version. No download required, works with most browsers, has a cool tabbed interface for chatting with multiple interlocutors, works with Windows Live Messenger, and lots more.
Click on the graphic to go there.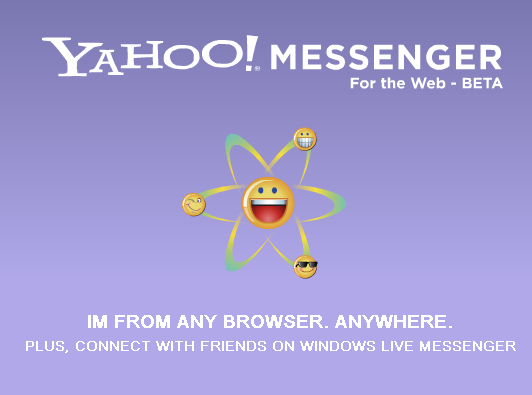 (Via Lifehacker)


If you enjoyed this post, please take a moment to
subscribe to our RSS feed.
Barry's Best is updated several times daily.