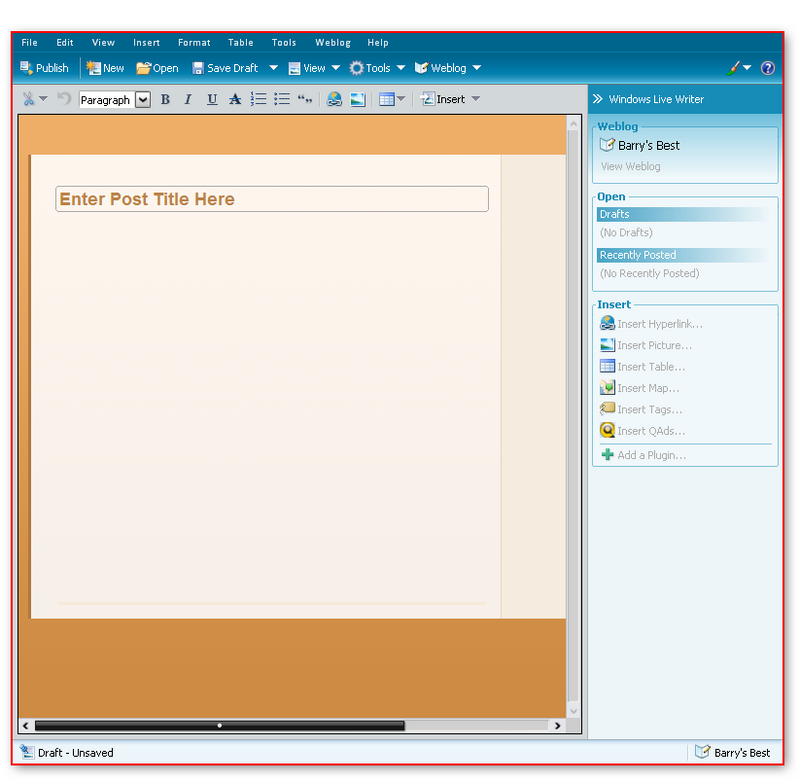 Microsoft has updated and upgraded its LiveWriter to Beta 2, which makes the application even more useful. Here's what's new:
New Authoring Capabilities



Inline spell checking
Table editing
Ability to add categories
Page authoring for WordPress and TypePad
Support for excerpts and extended entries
Improved hyperlinking and image insertion
Paste Special



Integration and Compatibility



SharePoint 2007 support
New APIs enabling custom extensions by weblog providers
Automatic synchronization of local and online edits
Integration with Windows Live Gallery
Support for Blogger Labels



Plus...



New look and feel
Available in 6 languages
Improved accessibility and keyboard support
Many other frequently requested enhancements!
It's a great way to create and edit your blog posts with more functionality than is usually available directly through your blogging platform.
Get it
here
!
Canon PIXMA Photo Printer - Only $99.99
Barry's Best Computer Tips is updated several times every day; the easiest way to get your daily dose is by subscribing to our news feed. Stay on top of all our updates by subscribing now via RSS or Email.