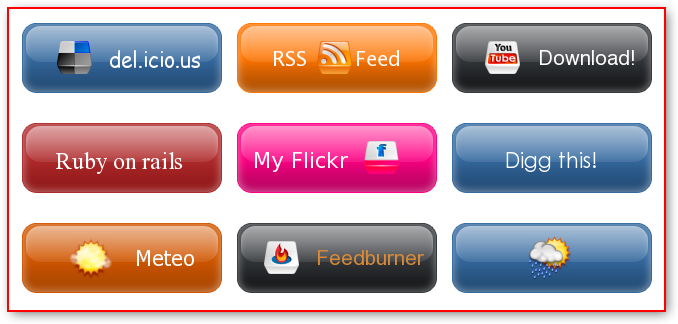 I'm one of those webmasters who's not a master at designing graphics. Or buttons. That's why I appreciate this site: MyCoolButton. In fact, I've wanted, needed, something like this for a long time. The fat, juicy, shiny, bulging Web 2.0-style buttons will be mine to put on my blogs! Think of it! The world will bow at my feet!
Click
here
to visit the site!
(Got the heads-up from
Mashable
.)
Barry's Best Computer Tips is updated several times every day; the easiest way to get your daily dose is by subscribing to our news feed. Stay on top of all our updates by subscribing now via RSS or Email.