When you can get something for free that works better than something that comes with Windows, you should go for it. Anything that makes your life easier and more productive is a big plus, right? So why put up with the limited functionality of Windows Explorer when there are better options available for zero pesetas? There is no reason, unless you despise change even when it's good for you. Otherwise, read on.
The best replacement I've found (and there are a multitude, let me tell you) for Windows Explorer is
xplorer²
. It's a tabbed, dual-paned file manager that outclasses the Windows version in all ways. I have the Pro version, which costs $29.95, it's that good, but the free version still beats Windows Explorer hands down.
You can get the free version
here
or get a free trail of the Pro version
here
.
Click on the image to enlarge.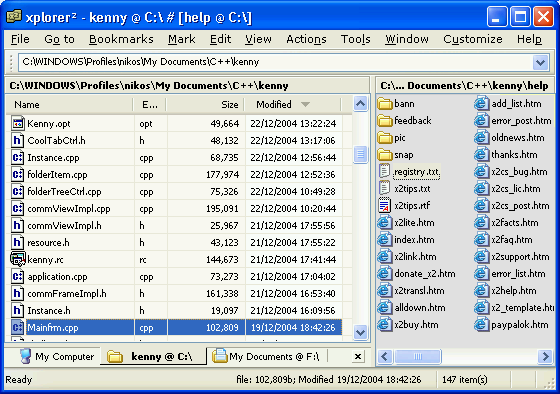 Barry's Best Computer Tips is updated several times every day; the easiest way to get your daily dose is by subscribing to our news feed. Stay on top of all our updates by subscribing now via RSS or Email.