This is the claim made by RescueTime: Once you set it up, it will automatically, magically, track how you are using your time on your computer. For those who are serious about making the best possible use of their time, this Web 2.0 application sounds like a dream come true.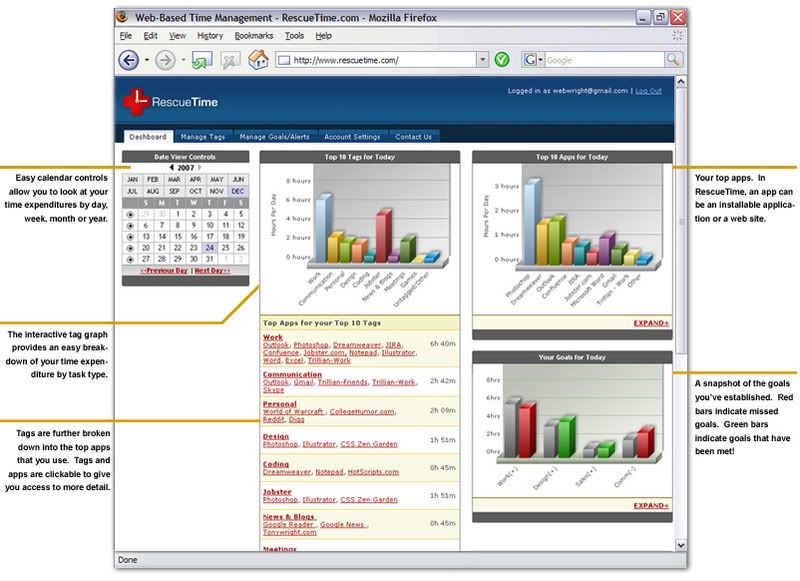 According to the developers:
RescueTime is a web-based time-management tool that allows you to easily understand how you spend your time. One of the coolest things about RescueTime is that there is NO DATA ENTRY. You install a doohicky on your computer and we magically track all of your time usage. We plan to have a closed beta test in May. We haven't scheduled a formal launch beyond that, though it's likely we'll provide our beta users the ability to invite their friends.
You can sign up now for the beta
here
.
(Via TechCrunch)


If you enjoyed this post, please take a moment to
subscribe to our RSS feed.
Barry's Best is updated several times daily.