This is a case of an unfortunate name linked to a cool idea. (The name "cameroid" sounds too much like what you might get if you were to stick a camera up your you-know-what.) Setting that aside for now, you will find a nice web site that lets you jazz up pics from your web cam, download the results, store them on Cameroid's servers, or share them on social networks.
Use your server-stored pics as avatars for IM or on sites like MySpace or Bebo.
You can check out Cameroid
here
.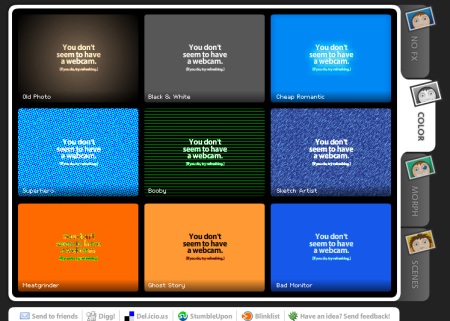 (Via Mashable!)
Barry's Best Computer Tips is updated several times every day; the easiest way to get your daily dose is by subscribing to our news feed. Stay on top of all our updates by subscribing now via RSS or Email.