I don't ever post about gaming, not that there's anything wrong with gaming. It's just not my niche. But this is a Web 2.0 online game that's worth telling you about. SinkMyShip.com allows multiple players to engage in a game of Battleship. Remember that game? It was fun when it was just a game with ships and a plastic case with holes; it was even more fun when it was an electronic game. Think how much ecstatic joy you will feel now that it's a Web 2.0 app!
The game is free, although donations are appreciated. Click on the graphic to go there.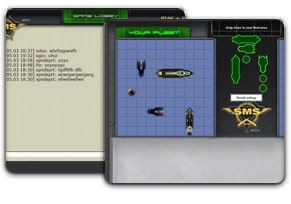 (Via KillerStartups)


Barry's Best Computer Tips is updated several times every day; the easiest way to get your daily dose is by subscribing to our news feed. Stay on top of all our updates by subscribing now via RSS or Email.