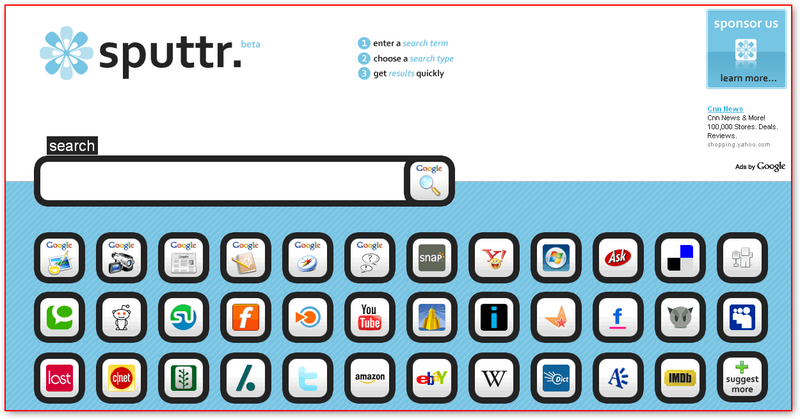 What a stupid title. Must be low on blood sugar. But this search site is very smart. All your favorite search engines and social bookmarking sites gathered in one spot.
Welcome to Sputtr. A refreshingly clean way to search the things that matter the most.
Now you can save valuable time by having all the right searches on just one page!

It's simple - reeeaal simple.
It's fast - faster than most others out there.
It's a collection of all your favorite search engines - all on just one page!
It's pretty - at least we think so.
It is pretty cool. Check it out
here
.
Via Scobleizer.com's Shared Links


Barry's Best Computer Tips is updated several times every day; the easiest way to get your daily dose is by subscribing to our news feed. Stay on top of all our updates by subscribing now via RSS or Email.