What could be simpler? Enter the url of your PNG graphic or upload it from your computer. Click on the "Convert" button, and your graphic is instantly transformed into an .ico file! If your graphic is not a PNG file, you'll have to make that transformation first. Otherwise, a breeze.
ICO files are used as icons on your computer or as favicons on your web sites. You have to rename the file favicon.ico and upload it to your site's root directory to have it show up as a favicon in your browser's address bar, tab, etc.
It'll be worth your while to bookmark the ConvertIcon site so you can make ico files any time you're in the mood.
Click on the graphic to head over there.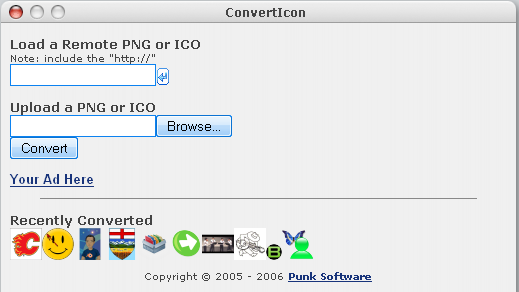 (Via Lifehacker)
If you enjoyed this post, please take a moment to
subscribe to our RSS feed.
Barry's Best is updated several times daily.