Lots of webmasters and blog owners either pay for monitoring services or wish they could afford it. Not you. Because you now know about mon.itor.us, where you can get monitoring of your network and your web site for free. Look at what you get:
External Monitoring
Monitor 24x7 websites, network devices and more
Instantly reports your site outage and response time.
To ensure ultimate web experience
Internal Monitoring
Monitor CPU, memory, hard disk and Intranet
Inspects resource utilization and internal web services.
Proactively alerts critical server situations.
Visitor Tracking
Track your website unique visitors, pages views and more
Understand your web users and business potential,
marketing effectiveness and website load capacity
Monitor Websites, Servers, Visitors and more
Easy, Innovative, Free forever...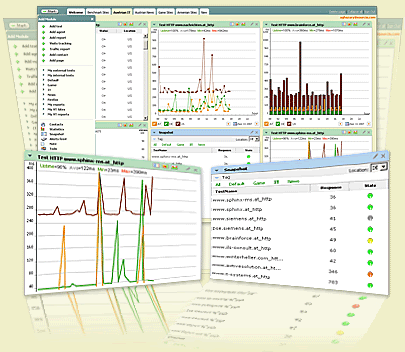 Click
here
to visit the site!
(Via KillerStartups)
If you enjoyed this post, please take a moment to
subscribe to our RSS feed.
Barry's Best is updated several times daily.