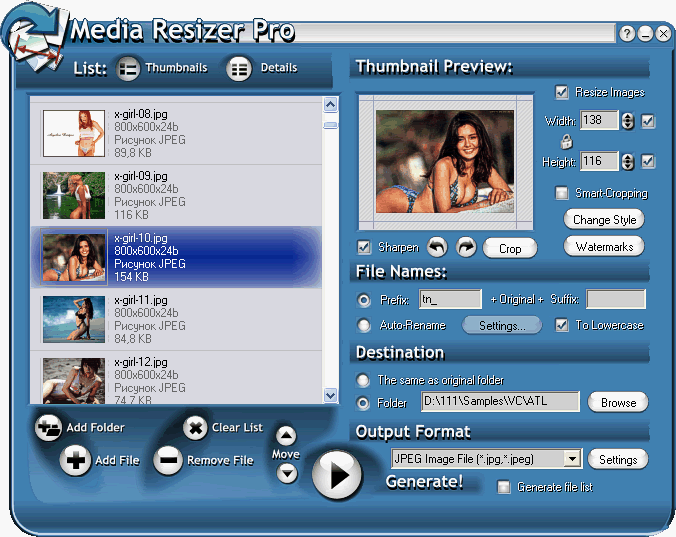 "...Cropping images can be time consuming, especially in cases when you only want to keep the portion of your image with your main subject in it. This app literally cuts that time by automatically cropping images, in batches, based on your pre-defined proportions..."
LockerGnome Editor
"...The quality of output, ease of use, and user control over just about everything sets Media Resizer Thumbnail Creator apart in the sphere of thumbnail creators....Anyone creating a Web site could benefit from Media Resizer Thumbnail Creator... "
CNET Editor
That's what people are saying about today's Giveaway of the Day, Media Resizer.
This
powerful
and
flexible
, yet
easy to use
utility will help you to resize thousands of your pictures.
Media Resizer
quickly and easily prepares your image collections to be published on the web.
Media Resizer
supports both Image and Video Formats that gives you a wide variety of ways to create the coolest thumbnails!
Media Resizer
makes working with your digital photos as easy as possible
!
Normally $29.95, available today only for free! Get it here.
If you enjoyed this post, take a few seconds of your time and
subscribe to our feed!
Barry's Best is updated daily!