I'm not sure if the moniker implies a friendly greeting to your tasks, that your tasks are high-powered, or what, but I can tell you that HiTask has a great-looking interface and lots of powerful functionality.
HiTask is a simple task management application that is designed to satisfy both sophisticated followers of David Allan's "Getting Things Done" methodology and anyone who just needs a quick and easy tool to manage their everyday tasks.

HiTask gives you maximum comfort with minimum features to make your working day run smoothly and easily. Anyone can register and use HiTask service for free. For a small annual fee, users may enjoy HiTask Premium with advanced features and unlimited number of projects and teammates.

I've looked at many task manager web apps and never used them. This one, however, may be my keeper. Here's a screenshot. Click on the logo above to check it out.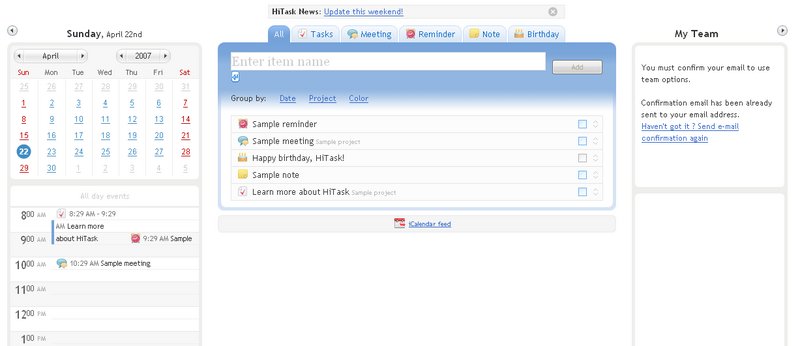 If you enjoyed this post, take a few seconds of your time and
subscribe to our feed!
Barry's Best is updated daily!