I have to tell you, some of these Web 2.0 team collaboration sites are so cool and so beautiful, they make me want to have a team! I work by myself, but I'm not lonely. Nevertheless, if you've got a team, here's another great place to get together and make some amazing things happen. Network with your friends and colleagues, organize by creating projects and adding members from your network, and flat get things done.
Here's a screenshot. Click
here
to visit and sign up. Go Team!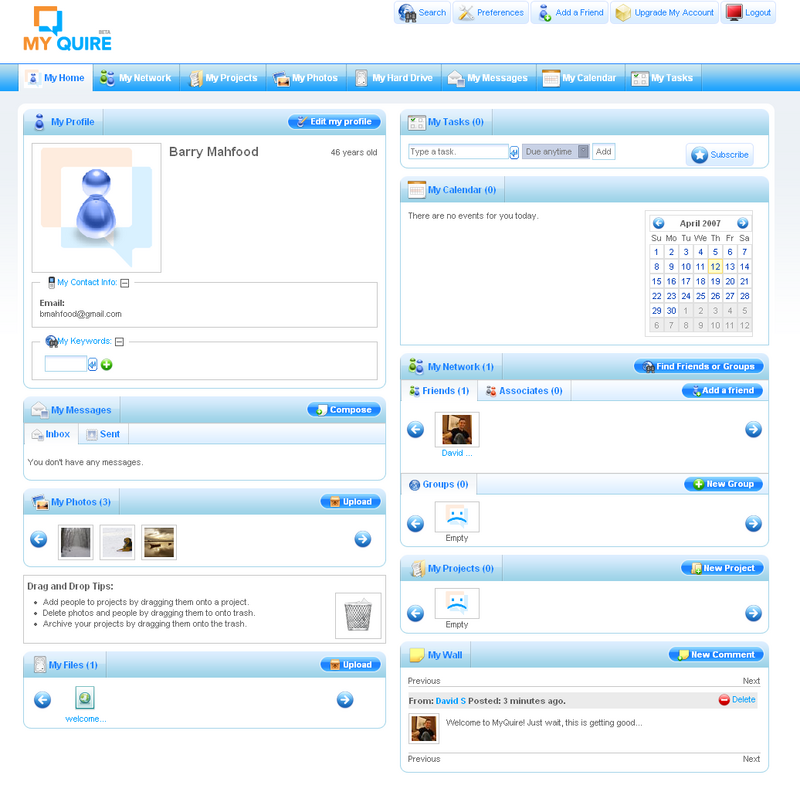 If you enjoyed this post, take a few seconds of your time and
subscribe to our feed!
Barry's Best is updated daily!