Some people have, at one time or another, stupidly deleted a computer file that their life depended on. Those people are now dead. For the rest of us, we try to avoid that kind of file. Our files are important, however, even if our continued existence does not rely on their continued existence. Are you still with me? Please come back.
If you've accidentally (stupidly) deleted an important file, don't despair. For you see, deleted files are not truly gone. They have only moved on to a different plane of existence. They are still on your hard drive, but are scheduled for overwriting. If you don't wait too long, you can recover an accidentally (stupidly) deleted file. What you need is an application called Recuva (which they claim is pronounced "recover," but I'm not buying it).
Recuva is a freeware Windows utility that recovers deleted files from your hard drive and even from your digital camera's memory card. It's definitely a "must have" utility. So get it now by clicking on the graphic below.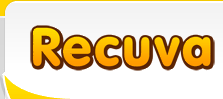 If you enjoyed this post, take a few seconds of your time and
subscribe to our feed!
Barry's Best is updated daily!